At Glenwood Stables we offer Hunter, Dressage, and Western lesson programs for children and adults of all ages on a monthly basis. We also provide lessons geared towards showing and Equine Canada rider level testing in both English and Western disciplines.

Adult and Children's Lesson Program
Single group lesson $49.72 including HST
Single practice ride $38.42 including HST
4 week month $198.88 including HST
5 week month $248.60 including HST
Semi-Private and Private Lessons

School horses:
4 week month 40 minute $271.20 including HST
5 week month 40 minute $339.00 including HST
Part Boarding
Part boarding is a great way to spend more time riding without paying for the costs of keeping a horse.
The following options can be discussed with your coach:
Option #A – 1 Lesson and 1 practice ride per week (per month) $352.56 including HST
Option #B – 1 Private/Semi and 1 Practice ride per week $424.88 including HST
* 2 group/semi/private and 1 practice ride available. Please inquire.
---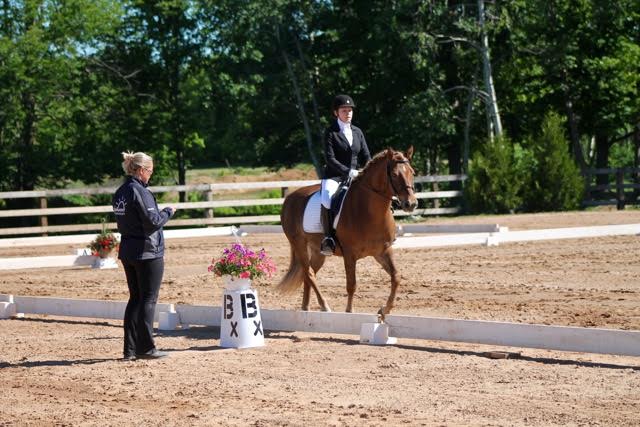 Students planning on showing off property must be in 2 lessons per week. Students must be able to handle the challenges of showing and this can only be achieved through consistent, progressive lessons. Part-boarders can either consistently ride one horse or may choose to ride different school horses each week.
Practice rides consist of:
Catching, grooming and tacking your horse (30 min)
Riding (45 minutes)
Cooling out your horse and untacking (20 minutes)
Glenwood Stables offers coaching at local and regional shows in both English and Western disciplines. We have a group of competitive show students that consistently place well in both disciplines. Lessons focus on what the judge is looking for, proper position and show ring presence.
Pricing for local shows is evaluated at the beginning of show season. Prices include trailering, coaching and Glenwood horse use fee. Students are expected to turn out a show horse including bathing, braiding and clean and polished tack and equipment.